Individualized Education Plans (IEP) begin at age 14, and all students who have IEPs are required to have their plans reviewed yearly. Required goals of the IEP are employment, post-secondary education. A third area that is important, but not required, is independent living.
More information can be found on the IEP Check List to help parents and students prepare for all steps in the transition process.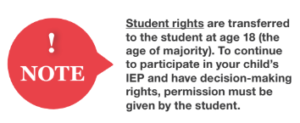 The mission of this organization is to provide and broaden opportunities to enhance the quality of life for children and adults with disabilities, and their families.  The information emphasizes support for underserved families in the community.
Helps parents build partnerships with those who provide services to their children.
Connects families to community resources.
Educates parents on their rights and how to use those rights to become involved in their child's education.
Empowers parents and young adults so they may advocate effectively for their own needs.
Provides information and resources to educators and other professionals who support children with disabilities.
You can find more resources online at: Resources For Special Education & Disabilities Wisconsin | WI FACETS and digital and printable publications at: IEP Publications & Other Resources Wisconsin | WI FACETS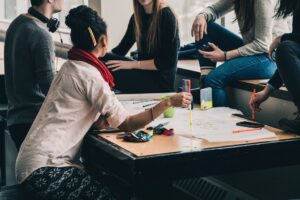 For additional information on youth transition services, please call the ADRC: 715-284-3978.