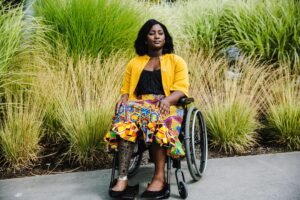 Disability Benefit Specialist (DBS) serve people ages 18 – 59 who have a disability.  These services are free of charge and confidential.
How Can a Disability Benefit Specialist Help You?
Provide accurate information on public and private benefits and programs
Help determine which benefits and programs you may be entitled to
Help you fill out applications for benefits, programs and services
Talk with you about your choices and the programs or services that might best meet your needs
Provide assistance in obtaining or retaining benefits and services
Provide referrals, assistance and support on other matters, including disability rights and the impact of earning on financial eligibility for public benefits
In some cases, you may receive representation in formal appeals related to denials of eligibility, termination of benefits or overpayment of public and private benefits
What Programs Can a Disability Benefit Specialist Help with?
Medicaid (Medical Assistance)
Social Security Disability (SSDI)
Supplemental Security Income (SSI)
Medicare, including Part D
Prescription Drug Assistance
FoodShare
Low-Income Tax Credits
Insurance Issues
Housing and Utility Issues
Things to Consider Before Applying for Social Security: 
How does Social Security make the decision?

Social Security sends your application to a state agency that makes disability decisions (DDB- Disability Determination Bureau). The state has medical and vocational experts who will contact your doctors and other places where you received treatment to get your medical records. The state may send you forms to complete or ask you to have an examination or medical test. If the state does request an examination, make sure you attend the appointment. You will not have to pay for any examination or test you are sent for by, the state.

If Social Security decides that I am disabled, what type of benefits can I receive?

Social Security pays disability benefits under two programs:

SSDI: Social Security Disability Insurance- for insured workers, their disabled surviving spouses and children (those disabled before age 22) of disabled, retired or deceased workers.
SSI: Supplemental Security Income- for people with little or no income and resources.

Will my personal information be kept safe?

Yes. Social Security protects the privacy of each individual served. As a federal agency, they are required by the Privacy Act of 1974 (5 U.S.C. 522a) to protect the information they get from you.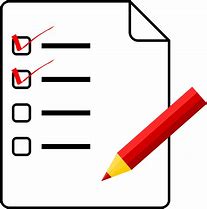 Use the following Adult Disability Checklist to get ready for your appointment or when filing online. We need your personal and income information to complete the interview to determine if you are eligible for disability benefits. Keep your appointment even if you do not have all of the information. We will help you get any missing information.
Visit www.socialsecurity.gov/applyfordisability to get started on your own or contact your disability benefits specialist at 715-284-4301 x 373 for assistance.
A completed Medical and Job Worksheet – Adult 
Medical records already in your possession
Workers' compensation information, including the settlement agreement, date of injury, claim number, and proof of other disability awarded payment amounts.
Names and dates of birth of your minor children and your spouse.
Dates of marriages and divorces.
Checking or savings account number, including the bank's 9-digit routing number, if you want direct deposit for your benefit checks.
Name, address, and phone number of a person we can contact if we are unable to get in touch with you.
A medical release form SSA-827 (Authorization to Disclose Information to the Social Security Administration)
Do not delay filing your application, even if you do not have all of the information! 
For more information on Disability Rights, please reference the following:
Wisconsin Department of Health Services: Benefit Specialist
Disability Rights of Wisconsin