Residential Care Apartment Complex (RCAC)
Finding and Choosing a Residential Care Apartment Complex
What is a Residential Care Apartment Complex (RCAC)?
Independent apartment complex which includes:
Five or more adults reside independently
Each unit has:

a lockable entrance and exit:
Kitchen, including a stove or microwave oven
Individual bathroom
Individual sleeping and living areas
Residents receive the following services:
Room and Board
Up to 28 hours per week of supportive care, personal care and nursing services
Licensing Information:
Certified RCAC: house both private pay tenants and those eligible for Medicaid

Inspected every two years

Registered RCAC:

House only private pay tenants
Not inspected
Only complaints investigated
Statewide Residential Care Apartment Complex Directories
Adult Family Homes (AFH)
A residence where 2-4 adults, not related to the owner, reside and receive care, treatment or services which are above the level of room and board.  These services can also include up to 7 hours per week of nursing care per adult resident.
To find a facility in Wisconsin, visit Finding and Choosing an Assisted Living Facility.
For additional questions you may email the Division of Quality Assurance.
Community-Based Residential Facility (CBRF)
A CBRF is a residential facility where 5 or more unrelated individuals reside together in a community-like setting.  Individuals residing in these facilities receive the following services: Room and board, supervision, support services, and may include up to 3 hours per week of nursing care.
Find and Choosing a Community-Based Residential Facility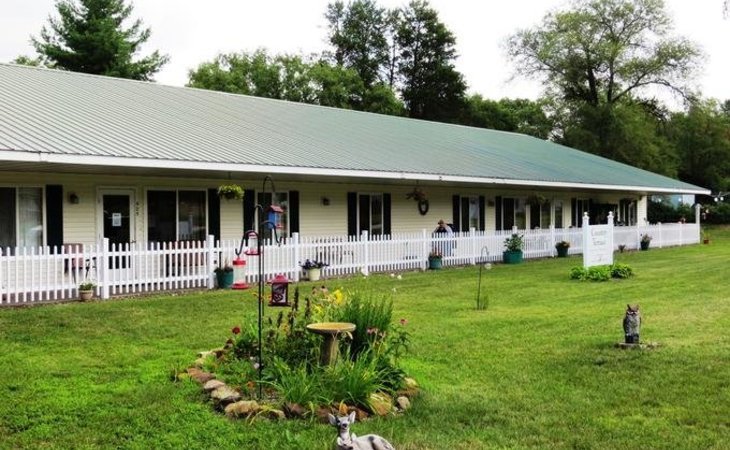 Country Terrace
Pine View Terrace
Meadowbrook
Skilled Nursing Facilities (SNF)
A Nursing Home is a residential facility for individuals who are not related to the administrator or operator, reside, receive care or treatment and, due to mental or physical ability, require access to 24=hour nursing services, including limited nursing care, intermediate or skilled nursing services.
Wisconsin Statute defines regulatory and statutory guidelines providing oversight to nursing home administration.
For more information on facilities in Jackson County and surrounding areas, the state has created a list of these locations in this guide: Consumer Guide to Health Care – Finding and Choosing a Nursing Home.
In Jackson County, there are two nursing homes:  Meadowbrook and Pine View Care Center
Meadowbrook
Pine View Care Center