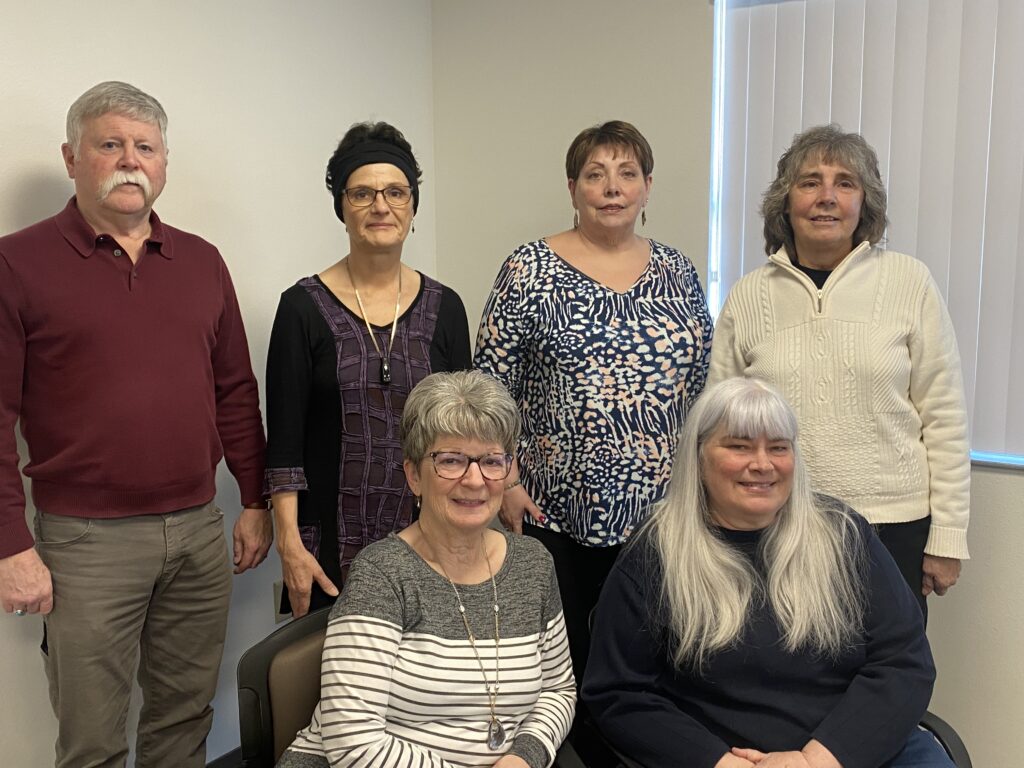 Back Row: Randy Bjerke, Dorothy Schoenfelder, Melissa (Mitzi) Rich, Marie Benedict
Front Row: Sue Lindberg, Sarah Larkin
Not pictured: Tracy Thundercloud, Karen Foust, Michelle Greendeer-Rave, Lori Chown
 The ADRC Governing Board is accountable for the oversight of the ADRC of Jackson County.  Wisconsin Department of Health Services (DHS) as directed in Wisconsin Statutes, requires that the governing board shall provide the ADRC with review, advice and guidance regarding the administration of ADRC services.  All board members are volunteers who donate their time in the community by spreading the word on ADRC services.  These board members are typically active in other areas of the community, where they receive questions from community members and others alike.
If you would be interested in Serving on the ADRC Advisory Board contact the ADRC at
(715)284-3978 or visit this link to view the application.