Completing high school is a big milestone for most students, this is especially true for students with disabilities. It is an exciting yet scary transition for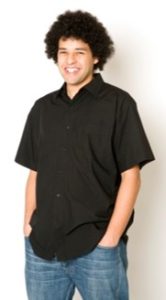 students as they transition from high school to the adult world. Planning for life after high school starts early. In Wisconsin, students with Individualized Education Programs (IEP) create a Postsecondary Transition Plan (PTP) with the IEP team when they turn 14. The plan helps guide students to reach their goals. Check out the WI Transition App which can help make sure your voice is heard when you create your transition plan.
How ADRC can Help You:
The Aging and Disability Resource Center of Jackson County helps assist with the transition process starting at the age of 17 years and 6 months. The ADRC is an entry point for information and assistance on issues affecting students and adults with disabilities regardless of income.
Services Provided at the ADRC include but are not limited to:
Disability benefits counseling

Applying for SSI (Supplemental Security Income) and Medicaid
Advocacy if you receive a denial of benefits
Information on working and keeping benefits

Eligibility determination for publicly funded long term care programs

IRIS (Include, Respect, I Self-Direct)

Support Options
ADRC services can be provided in person, via telephone or through a home visit.
To schedule an appointment please contact the ADRC of Jackson County at 715.284.4301 or 844.493.4245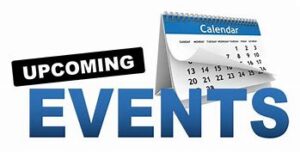 January 2024:
The Family's Role in the College and Career Ready IEP Process (Register by 1/2)

Virtual multi-session opportunity to become more confident in the IEP process
Session 1: 1/10 from 6-7pm to learn about CCR IEP 5 beliefs
Session 2: 1/17 from 6-7pm to learn about the family role in the CCR IEP process
Session 3: 1/24 from 6-7pm to learn about special factors and important DIP resources
Register HERE
Hosted by WSPEI Wisconsin Statewide Parent Educator Initiative

Families as Partners Winter Series (Register by 1/3)

Virtual multi-session opportunity for families focused on building relationships with school staff and others to improve outcomes for students.
Tuesday Sessions: 11:30-1:30; 1/16, 1/30, 2/13, 2/27, 3/12
Saturday Sessions: 9:00-11:30; 1/20, 2/3, 2/17, 3/1, 3/15
Register HERE 
Hosted by WSPEI Wisconsin Statewide Parent Educator Initiative
Additional Resources: