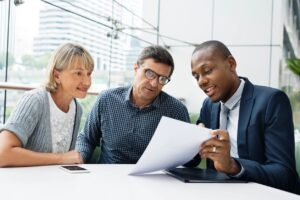 Elder Benefit Specialist (EBS) are trained professionals who assist older persons, aged 60+, with their private and government benefits.  There is no charge for these services.  Direct links to services are available by 'clicking' on the areas that are highlighted in the information listed below.  
What Elder Benefit Specialists Can Do?
Provide accurate and current information on your benefits
Suggest alternative actions to secure benefits or appeal denials of benefits
Advocate on your behalf with other parties
Explain what legal action or other possible solution is required
Refer you to an appropriate attorney when necessary
How Can An Elder Benefit Specialist Assist You?
Health Insurance and Access

Medical Assistance/Medicaid in Wisconsin

BadgerCare Plus 

BadgerCare+ Core eligibility and adverse decisions (denial or reduction in benefits)

Medicare A, B, C, and D

Medicare Supplement Insurance Coverage Issues

Wisconsin SeniorCare
Extra Help with Prescription Drug Costs
Other Health Insurance Coverage Issues
Medical Debt Remediation
Long-Term Care Insurance Coverage Issues

Income Support

Social Security

Supplemental Security Income (SSI) and State Supplement
SSI Disability
SSI Exceptional Expense Supplement
Social Security/SSI Overpayment Issues

Railroad Retirement Benefits
Lifeline/LinkUp

Community-Based Services

Home and Community Based Medicaid Waiver Programs

IRIS (Include, Respect, I Self-Direct)

Housing/Utilities

Wisconsin's Weatherization Assistance Program (disputes and appeals)
Subsidized Housing Access/Tenant Rights
Utility Shutoffs/Unpaid Utility Bills
Housing Repaid/Improvement Loans and Grants
Homestead Tax Credit Appeals (NOT APPLICATIONS)
Landlord/Tenant/Evictions/Security Deposit Return
Property Tax Deferral Program

Consumer

Debt Collection Practices

Other

What You Should Know Before You Turn 65
Benefit Checkup